INTERNATIONAL CONFERENCE
"INDUSTRIAL ENGINEERING AND ENVIRONMENTAL PROTECTION"
IIZS 2021
Technical faculty "Mihajlo Pupin", Zrenjanin, Serbia
October 07 – 08, 2021.
IIZS 2021 – CONFERENCE AGENDA
Opening of conference IIZS2021 will be on 08.10.2021. in 10 AM (UTC+2) followed by Plenary and Oral session. Platform that will be used for online conference IIZS2021 is Jitsi Meet .
LINK FOR ACCESS:
https://meet.jit.si/moderated/1cb52a196394932c7a4968abbaea7edba4ecdb696d5e31c9b2c52b7026c5ec1b
PLENARY SESSION
1. SURFACE WATER QUALITY ON CERNA RIVER
Francisc Popescu, Milan Trumic, Bogdana Vujic, Nada Strbac, Adrian Eugen Cioabla, Vukosav Antonijevic, Carmen Radescu, Gavrila Trif-Tordai
2. ENERGY RENOVATION OF SCHOOL BUILDINGS IN OSIJEK-BARANJA COUNTY
Držislav Vidaković, Silva Lozančić, Marijana Hadzima-Nyarko, Marija Krajnović
3. EMOTIONAL INTELLIGENCE AND LEADERSHIP IN CONSTRUCTION MANAGEMENT
Nazi Ghamkhar, Ali Reza Afshari, Sanja Stanisavljev
4. ENVIRONMENTAL FACTORS AND SPREADING OF COVID-19 VIRION
Hosam E.A.F. Bayoumi Hamuda
ORAL PRESENTATIONS
I - INDUSTRIAL ENGINEERING
Mechanical Engineering
1. THE INFLUENCE OF CARBON FIBER ORIENTATION ANGLE ON BUCKLING PROPERTIES OF FOUR-LAYER SYMMETRIC LAMINATE UNDER BIAXIAL COMPRESSION
Dejan Jeremić, Nebojša Radić, Nikola Vučetić
II – ENVIRONMENTAL ENGINEERING
Health and Environmental protection
2. DECOMPOSITION OF SELECTED PHARMACEUTICAL MICROPOLLUTANTS BY NEWLY SYNTHESIZED NANOMATERIAL
Mladenka Novaković, Dragana Štrbac, Maja Petrović, Boris Obrovski, Goran Štrbac, Ivana Mihajlović
3. WASTEWATER MANAGEMENT: A STRENGTH OR WEAKNESS OF THE REPUBLIC OF SERBIA ON THE PATH TO THE EU?
Aleksandra Sitarević, Aleksandar Sofić
4. COMPOSTING OF WASTE WATER SLUDGE FROM TEXTILE INDUSTRY
Marko Rokvić, Dejan Ubavin, Maja Sremački, Milan Milotić, Zoran Čepić
Environmental management
5. CIRCULAR ECONOMY PRINCIPLES IN THE HAZARDOUS WASTE PACKAGING MANAGEMENT
Marko Rokvić, Galina Ilinykh, Nemanja Stanisavljević, Maja Sremački, Zoran Čepić
POSTER PRESENTATIONS
I - INDUSTRIAL ENGINEERING
Mechanical Engineering
1. APPLICATION OF ISO – IEC 80000-6:2008 IN THE DESCRIPTION OF TECHNICAL SYSTEMS
Domagoj Pejakušić, Yvonne Liermann-Zeljak, Hrvoje Glavaš Poster presentation:
link
2. STUDY ON THE DRIVER ERGONOMIC POSITION INSIDE DIFFERENT TYPES OF VEHICLES
Alexandru Dumitru Antonie, Adrian Eugen Cioabla Poster presentation:
link
3. MOLD CAVITY LAYOUT DESIGN
Ivan Matin, Branko Štrbac, Miloš Ranisavljev, Đorđe Vukelić, Miodrag Hađžistević Poster presentation:
link
4. CONDITION MONITORING AND DIAGNOSTICS OF SLIDING BEARINGS
Ranko Antunović, Nikola Vučetić, Eleonora Desnica , Imre Kiss Poster presentation:
link
Energetics and Process Technique
5. ADVANTAGES OF BIOGAS POWER PLANTS IN ENERGY TRANSITION PANNONIAN COUNTRIES (1)
- Benefits for the local community Milan Ivanović, Hrvoje Glavaš Poster presentation:
link
6. ADVANTAGES OF BIOGAS POWER PLANTS IN ENERGY TRANSITION PANNONIAN COUNTRIES (2)
- Benefits for the national economy Milan Ivanović, Hrvoje Glavaš Poster presentation:
link
7. STATISTICAL EVALUATION OF SOME FIVE PARAMETERS SORPTION ISOTHERMS MODELS
Vangelce Mitrevski, Cvetanka Mitrevska Poster presentation
8. SONOMETRIC MEASUREMENTS IN AGRICULTURAL APPLICATIONS – CASE STUDY
Timotei Bogdan Bacos, Adrian Eugen Cioabla Poster presentation:
link
9. STABLE INSTALLATIONS FOR FIRE PROTECTION ON THE FACILITY OF THE PRIMARY SCHOOL "STANČIĆ MILAN - UČA", KUMANE
Dragana Milosavljev, Edit Terek, Borivoj Novaković, Maja Gaborov Poster presentation:
link
10. THE IMPACT OF VALID REGULATIONS ON ELECTROMAGNETIC FIELDS OF THE ERNESTINOVO SUBSTATION
Robert Noskov, Ivica Petrović, Hrvoje Glavaš Poster presentation:
link
11. HEAT STORAGE FOR RESIDENTIAL SECTOR APPLIANCE
Milena Mančić, Miomir Raos, Milena Medenica, Milan Protić Poster presentation:
link
II – ENVIRONMENTAL ENGINEERING
Health and Environmental protection
12. COMPARISON OF SURFACE WATER QUALITY BETWEEN CROSS-BORDER PROTECTED AREAS IN SERBIA AND CROATIA
Boris Obrovski, Mirjana Vojinović Miloradov, Maja Sremački, Mladenka Novaković, Nevena Živančev, Maja Petrović, Ivana Mihajlović Poster presentation
13. EFFECTS OF ENVIRONMENTAL POLLUTION DUE TO LAND TRANSPORT ACTIVITY
Luisa Izabel Dungan, Adrian Eugen Cioabla, Mircea Adrian Dungan, Mariana Nela Stefanut, Francisc Popescu Poster presentation:
link
14. POLLUTANT EMISSIONS FROM FOSSIL FUEL COMBUSTION USED FOR ACHIEVING THERMAL COMFORT IN DETACHED RESIDENTIAL BUILDINGS
Amelija Đorđević, Ana Vukadinović, Jasmina Radosavljević, Bogdana Vujić Poster presentation:
link
15. IMPACT OF GREEN ROOFING ON THE ENERGY PERFORMANCE OF A DETACHED PASSIVE RESIDENTIAL BUILDING WITH A TROMBE WALL
Ana Vukadinović, Jasmina Radosavljević, Amelija Đorđević Poster presentation:
link
16. SAFETY AND HEALTH RISKS FOR WORKERS AT THE ANIMAL WASTE INCINERATION PLANT
Sandra Kozomora Subotin, Stepan Polygalov, Nemanja Stanisavljavić, Maja Sremački, Zoran Čepić Poster presentation:
link
17. DEVELOPMENT OF HEAT LOAD PREDICTIVE MODELS IN DISTRICT HEATING SYSTEMS USING THE BOOSTING METHOD
Milan Protić, Miomir Raos, Nikola Mišić, Jasmina Radosavljević, Lidija Milošević Poster presentation:
link
18. AIR POLLUTION FROM SOLID PARTICLES, FILTRATION AND FILTERS
Milena Medenica, Miomir Raos, Milan Protić, Milena Mančić Poster presentation:
link
19. ADSORPTION KINETITCS OF 3-(4-METHYLBENZYLIDENE) CAMPHOR ON MICROPLASTICS IN WATER
Maja Vujić, Aleksandra Tubić, Vasiljević Sanja, Jelena Molnar Jazić, Tajana Simetić, Malcolm Watson, Jasmina Agbaba Poster presentation:
link
20. HAZARDS AND HARMS FROM USING CHEMICAL SUBSTANCES
Jasmina Rajić, Aleksandar Šotić, Barbara Vidaković Ristić, Dragana Paunović, Tanja Petrović Poster presentation:
link
Environmental Management
21. GREEN HUMAN RESOURCES MANAGEMENT AND ENVIRONMENTAL PROTECTION
Dragana Milosavljev, Edit Terek Stojanović, Mila Kavalić, Maja Gaborov, Mihalj Bakator Poster presentation:
link
22. THE ROLE OF TYPE II ENVIRONMENTAL LABELS IN CIRCULAR PACKAGING Milana Ilić Mićunović, Tamara Novaković, Zoran Čepić, Boris Agarski, Zorica Mirosavljević
Poster presentation:
link
Occupational safety
23. IMPROVING WORKPLACE SAFETY USING ADVANCED INDUSTRY 4.0 TECHNOLOGIES
Marija Savković, Marica Dašić, Marko Đapan, Arso Vukićević, Ivan Mačužić, Miladin Stefanović Poster presentation:
link
Engineering management
24. THE SOCIO-ECONOMIC ASPECTS OF THE CIRCULAR ECONOMY MODEL
Dejan Đorđević, Dragan Ćoćkalo, Mihalj Bakator, Ljiljana Đorđević, Srđan Bogetić Poster presentation:
link
25. IMPROVING COMPETITIVENESS THROUGH TECHNOLOGICAL AND INDUSTRIAL INNOVATION
Dragan Ćoćkalo, Mihalj Bakator, Dejan Đorđević, Sanja Stanisavljev, Miloš Vorkapić Poster presentation:
link
26. ACHIEVING SUSTAINABLE DEVELOPMENT THROUGH THE CONCEPT OF SOCIETY 5.0
Mihalj Bakator, Dejan Đorđević, Dragan Ćoćkalo, Cariša Bešić, Dragana Milosavljev Poster presentation:
link
27. ECOLOGICAL IMPACT OF TELEWORK
Srđana Taboroši, Biljana Maljugić, Aleksandra Kovačević Poster presentation:
link
28. ANALYSIS OF OPPORTUNITIES FOR PRODUCTIVITY IMPROVEMENT OF DOMESTIC ENTERPRISES
Biljana Maljugić, Srđana Taboroši Poster presentation:
link
29. ANALYSIS OF THE APPLICATION OF INTERNATIONAL STANDARDS IN BUSINESS PRACTICE
Biljana Maljugić, Marija Matotek Anđelić Poster presentation:
link
30. THE COMPARATIVE ANALYSIS REGARDING THE URBAN TRANSPORT TIMISOARA – LISBON THROUGH THE FASHION OF LINEAR
Patrick Stefanescu, Luisa Izabel Dungan Poster presentation:
link
---
ORGANIZER
University of Novi Sad - Technical faculty "Mihajlo Pupin", Zrenjanin, Serbia
Department of mechanical engineering
Department of environmental protection
IN COOPERATION WITH PARTNERS:
UNIVERSITY POLITEHNICA TIMISOARA, FACULTY OF ENGINEERING, HUNEDOARA, ROMANIA


UNIVERSITY "St. KLIMENT OHRIDSKI", TECHNICAL FACULTY, BITOLA, MACEDONIA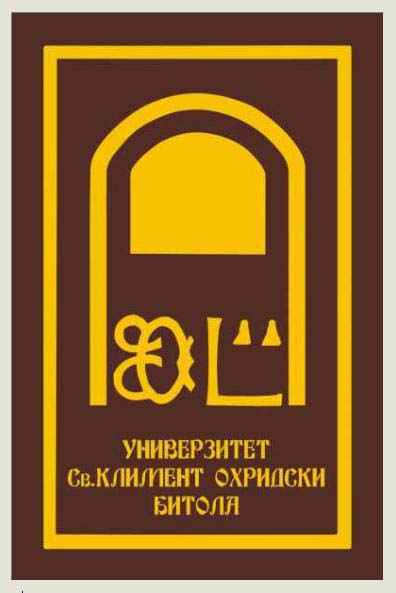 "AUREL VLAICU" UNIVERSITY OF ARAD, FACULTY OF ENGINEERING, ARAD, ROMANIA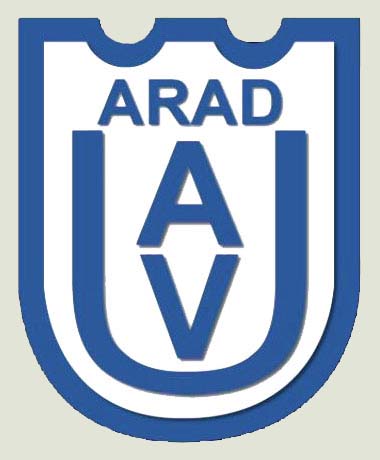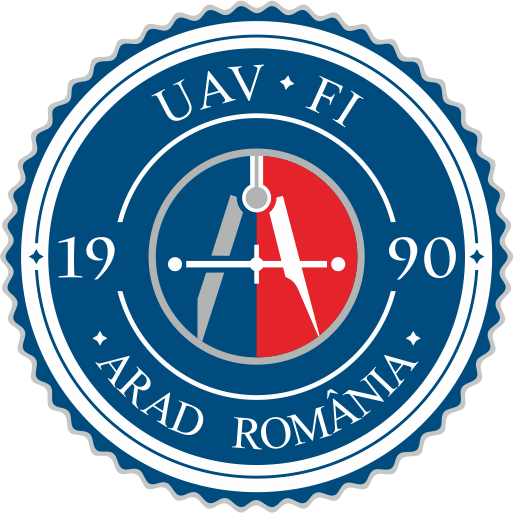 UNIVERSITY OF EAST SARAJEVO, FACULTY OF MECHANICAL ENGINEERING EAST SARAJEVO, REPUBLIC OF SRPSKA, B&H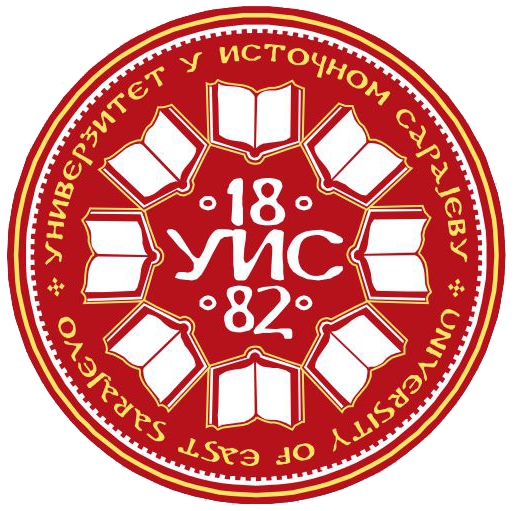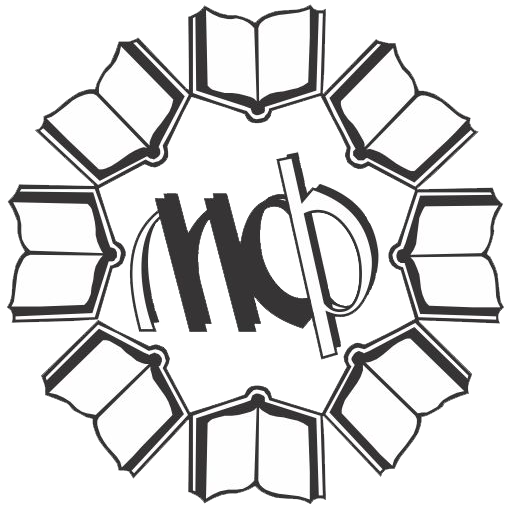 UNIVERSITY OF GIRESUN, FACULTY OF ENGINEERING, GIRESUN, TURKEY